WE OFFER TRUCK CAPS, TOPPERS, AND SHELLS
Whether you rely on your vehicle to brave the outdoors or to weather the jobsite, it pays to find the right truck cap for the job. Tidy Truck and LINE-X of Lloydminster and Medicine Hat are here to provide ideal fits for every need, relying on our industry expertise and to create a precise fit. You can find an attractive truck shell to enhance the aesthetics and capabilities of your ride.
There are many advantages associated with installing a truck topper:
Increased bed security
Improved storage space
Protection from the elements
Enhanced truck capabilities
Aesthetic improvements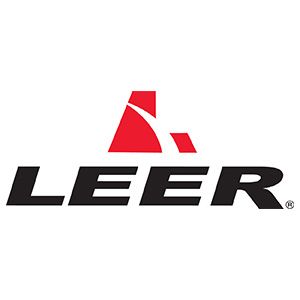 TRUCK CANOPIES
OUTFIT YOUR TRUCK FOR SUCCESS
Tidy Truck Boxliners is here to help you find the best truck toppers, caps, and camper shells to ensure your vehicle is equipped to take on the challenges on the road ahead. Our Lloydminster and Medicine Hat locations provide the best truck accessories and protective services to deliver long-lasting beauty and value for working professionals, off-road enthusiasts, and everyone in between.
We stock Leer® canopies, renowned for their craftsmanship and beauty. No matter your needs, this carrier designs a range of styles for hunters, haulers, and more.
If you're ready to find the right truck canopy, visit our truck store for the best upgrades and aftermarket accessories. Tidy Truck Boxliners and LINE-X of Lloydminster and Medicine Hat is here to offer ideal protection, including our protective coatings, custom wood box liners, grill guards, running boards, and more. Contact us online for a free estimate or to schedule an appointment. We look forward to helping you!
Schedule an Appointment Today